Welcome to HanYu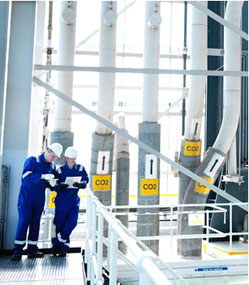 Company Performance
Guangzhou HanYu E&M Engineering Co., Ltd is a private company which was established in 2000. The company had participated in more than 600 engineering projects and had serviced for several foreign-invested projects since the last 10 years, including:
HanYu was the major electromechanical constructor in the ship power project in Qingdao which was Finland Wärtsilä Corporation's biggest inverstment in China.
HanYu had participated in the industrial park project in Shanggao, Huangjiang etc. which was invested by Taiwan Yuyuan Industrial Holdings Ltd.
HanYu had contracted to build the factory construction of Shunchang Corporation which was invested by Malaysia UMW Corporation and Hongkong Dah Chong Hong Holdings.
HanYu had contracted to build the industrial power plant which was the Pou Chen Group's biggest inverstment in China.
Growing Experience
HanYu has entered into the electrical and mechanical engineering construction industry field since 2000 and has made the dicision of regarding the foreign-invest enterprises as company's core developing direction in 2001. Till the end of 2010, HanYu's business has been covered to Guangdong, Shanghai, Shandong, Jiangxi and multi provinces and cities which with Pearl River Delta,Yangtze River Delta and Bohai Rim these three urban economic rims as focal point.
Through many years efforts, HanYu gradually established the competitive advantage of import electromechanical device installation and pressure piping construction and other areas of foreign-invested projects. The scope of business contains the installation, overhaul and testing of electric generating sets; to install industrial workshop facility and pipelines; to make and install pipelines, oil tanks and pressure vessel; to install, overhaul and reconstruct boiler; to construct and install steel strucure workshop and all sorts of metal structures. We are also able to carry on environmental-friendly projects like workshop heat installation and sound insulation. Our client base has been expanded to America, Finland, Malaysia, Singapore, Hongkong and the other overseas inventories.
Construction management
HanYu devoted their attention to development in quality and safety continually. In addiction, it's very pround to say that no accident happened during all the projects which HanYu participated in the last 10 years.
In December 2003, HanYu obtained ISO9001:2000 Quality Management System Certification.
In November 2006, HanYu obtained Installation, Alteration, Repair & Maintenance License of Special Equipment People's Republic of China, and we are qualified to be engaged in pressure pipeline installation of GB1, GB2 and GC2 levels.
In December 2007, HanYu obtained OHSAS18001:1999 Environmental Management System Certification.
In March 2008, HanYu obtained Installation, Alteration, Repair & Maintenance License of Special Equipment People's Republic of China, and we are qualified to devote ourselves to boiler installation and reconstruction of level װ.
HanYu has perfect quality control system and all kinds of detecting skills which guarantees 100% of project checking and acceptance, and 90% of perfect project quality.
Corporate development strategy:
to be the enterprise which make the foreign investors assure of our industrial engineering and construction service qualities.
The last successful ten years is just the initial stage of HanYu. We need to transcend our limits continually, marketed HanYu to the world-wide market through the different ways as well as contacting the foreign investors more widely when face to the competition. HanYu will show its concept -- "the most professional construction and the most conscientious service" through every successful projects to gain the trust and the cooperation of foreign merchants.
div>

Copyright: Guangzhou HanYu Electrical Engineering Co., Ltd. &copy 2010-2015 Network real name: HanYu Electrical engineering Squire